JUMPSTARTER IdeaPOP!
Apply for JUMPSTARTER IdeaPOP! Blazing Your Path to Entrepreneurship
JUMPSTARTER IdeaPOP! is Hong Kong's most exciting student startup competition under AEF GO-GETTER! - a youth program powered by Alibaba Entrepreneurs Fund.

If you have an aptitude for business or plan to pursue entrepreneurship, this competition is the perfect opportunity to gain unique insider's insight.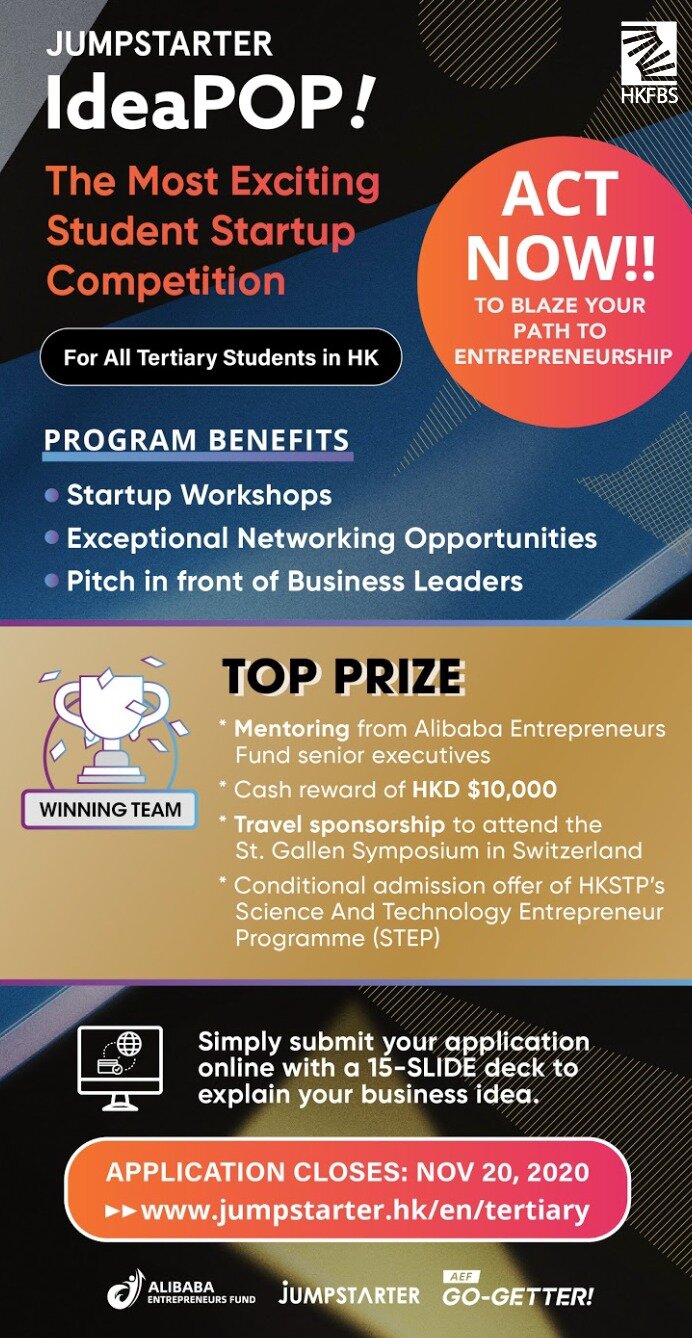 APPLY NOW
Application Deadline: November 20, 2020 (Friday)
STAY TUNED
Facebook:
www.facebook.com/AlibabaAEFGoGetter
Instagram:
www.instagram.com/alibaba.aefgogetter