S4 2015
Workshop Series – Wine Tasting Workshop 2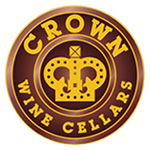 It's all about a taste and learn experience.
Collaboration with Crown Wine Cellars of Crown Worldwide Group, Hong Kong Federation of Business Students offers you an opportunity to learn how to appreciate wine and equips you with the knowledge of wine tasting in today's demanding business atmosphere.
THE WORLD'S FINEST WINE CELLAR FACILITIES
Crown Wine Cellars is acknowledged as one of the world's finest wine cellar facilities, dedicated to the meticulous handling, storage, long-term maturation and ultimate enjoyment of wine. Located in Shouson Hill, an exclusive suburb on Hong Kong Island, Crown Wine Cellars is nestled in a park-like setting which is also of immense historical significance. Crown Wine Cellars boasts six underground cellars and a private members clubhouse comprised of two underground bunkers as well as a newly constructed conservatory.
The Crown Wine Cellars workshop will cover the following:
A tour at Crown Wine Cellars Clubhouse
History and operation of the Crown Wine Cellars
Try out different kinds of red wine and white wine
Be ready to figure out about the secrets of wine?
Details of workshop are as follows:
Date:
11 November, 2015 (Wednesday)
Time:
4:00 pm – 6:00 pm
Venue:
18 Deep Water Bay Drive, Shouson Hill, Hong Kong Island
Language:
English
Fee:
FREE
Quota:
30
Dress Code:
Smart Casual
Deadline for application: 9 November, 2015 (Monday) 23:59:59
*Transportation shall be paid by the participants.