S4 2012
Workshop Series - Bloomberg Training Workshop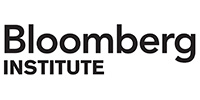 HKFBS is proud to present CTgoodjobs.hk Stepping Stone to Success Scheme 2012 (S4) Bloomberg Training Workshop co-organized with Bloomberg L.P. We would provide an introduction of how the Bloomberg Terminal can be used to enhance your learning and projects, and how it is currently being leveraged by students globally in preparation for highly rewarding careers upon graduation. In the workshop, you will gain hands-on experiences on using Bloomberg Terminal under the guidance of senior staff from Bloomberg. Below is a brief outline of the topics to be covered:
Bloomberg for Learning & Research
Clearly Illuminate Complex Academic Concepts with Live market data
Online learning via Bloomberg University Homepage
Real World Learning through Market News and Analytical Tools
Access to All the Market Information at the Hands of Industry Peers
Bloomberg for Career Services
Finding the Right Companies
Networking and Marketing
Preparing for Interviews
Showcasing Student Skills
The training workshop will cover the following topics:
How to get started using the Bloomberg keyboard
Understanding the flow of system logic
Viewing the performance of global and local markets
Finding details on individual securities
How to analyze economic and financial fundamentals
How to run relative value analysis
How to access broker research on individual stocks
How to gain access to 24/7 information and support via Help
Details of the workshop are as follows:
Date:
October 10, 2012 (Wednesday)
Time:
16:00 - 17:30
Venue:
Bloomberg LP Hong Kong Office,
27/F Cheung Kong Center, 2 Queens Road Central
Fee:
FREE
Quota:
20
About Bloomberg L.P.
Bloomberg is the globally trusted source of information for financial professionals and businesses, combining innovative technology with unmatched analytics, data, news, and display and distribution capabilities, to deliver critical information via the Bloomberg Professional service and multimedia platforms. Bloomberg Terminals are currently in use at over 300 universities globally, across 45 countries and "Students who use Bloomberg learn to speak the language of Wall Street." James Riley, Jr. - Adjunct Professor, Adelphi University
Deadline of application: October 26, 2012