S4 2012
Workshop Series - Professional Grooming & Image Workshop with BOURJOIS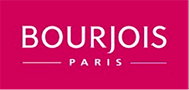 This workshop is co-organized by Hong Kong Federation of Business Students (HKFBS) and BOURJOIS. It offers you an opportunity to learn the skills of make-up and image-building required in different business formal occasions.
One of the oldest cosmetics companies in operation since 1863, BOURJOIS is a French expert in beauty, dedicated to always being a step ahead with innovative products and the latest colours.
The brand is all about colour, quality and joyful - and this is true for every products in the BOURJOIS collection. BOURJOIS introduced the world's first powder blush. The package of little round pots, the "pastels" that Monsieur BOURJOIS created in the 19th century remains the emblem of the BOURJOIS brand today. The baked texture is transformed on the skin into a light ultra-fine pressed powder, which is easy to apply and blends impeccably. One stroke of the brush reveals the irresistible aroma of rose scented powder.
For more information, please visit: http://www.bourjois.com.hk.
Details of the workshop are as follows:
Date:
22 October,2012 (Monday) (Session 1)
25 October,2012 (Thursday) (Session 2)
30 October,2012 (Tuesday) (Session 3)
Time:
15:30 - 17:30
Venue:
903, One Hysan Avenue, Causeway Bay
Fee:
FREE
Quota:
24 (Female Only)
Content:
Make Up Professionalism and Technique
Participants can enjoy shopping discount on that day.
There will be three identical sessions of this workshop. Please apply for ONE of the sessions only.
Deadline for application: October 19, 2012 11:59 p.m.