S4 2012
Workshop Series - Coffee Tasting Workshop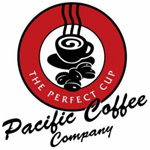 This workshop is co-organized by Hong Kong Federation of Business Students (HKFBS) and Pacific Coffee Limited. It offers you an opportunity to learn how to appreciate coffee and brew your own coffee.
The Pacific Coffee brand is recognised as serving the best coffee in Hong Kong, having won numerous consumer awards organised by major magazines and websites. At the 2012 inaugural Smart Card Awards Asia in Singapore, they received the Best Retail Technology Implementation award for their Perfect Cup Card membership programme.
The Pacific Coffee concept was inspired by the coffee culture of Seattle, where coffeehouses were community hubs, serving great Italian espresso-based coffee in generous American sizes, with informality and a friendly attitude. Since its inception in 1992, Pacific Coffee Company has provided world-class coffee to satisfy Hong Kong's growing demand for specialty coffee beverages.
The coffee tasting workshop will cover the following topics:
The History and Story of Coffee Cherry
Coffee Belt
From cherry to cup
Caffeine and Decaffeination
Arabica and Robusta
5 types of Brewing Methods (2 demo only, 3hands-on trial)
Details of the workshop are as follows:
Date:
September 25, 2012 (Tuesday)
Time:
2:45 p.m. - 6:00 p.m.
Venue:
PCC Training Centre,
1/F, Chevalier Engineering Service Centre,
21 Sheung Yuet Road, Kowloon Bay
Fee:
FREE
Quota:
12
Dress code:
Smart casual
Deadline of application: September 21, 2012 (Friday)