S4 2012
Workshop Series - CV Writing & Job Interview Workshop with UBS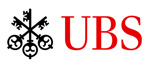 HKFBS presents to you Stepping Stone to Success Scheme 2012 (S4) CV Writing & Job Interview Workshop co-organized by Hong Kong Federation of Business Students (HKFBS) and UBS.
Our CV Writing & Job Interview Workshop offers you an opportunity to learn to write an impressive resume, tips on writing cover letters, and serves to equip you with the knowledge of interview skills in today's competitive business environment.
UBS is a Swiss global financial services company headquartered in Basel and Zürich, Switzerland. It provides investment banking, asset management, and wealth management services for private, corporate, and institutional clients worldwide, as well as retail clients in Switzerland. It operates in more than 50 countries and considered as the world's second largest manager of private wealth assets, with over CHF 2.2 trillion in invested assets. You may also visit http://www.ubs.com/ for further details.
Details of the CV Writing & Job Interview Workshop:
Date:
November 2, 2012 (Friday)
Time:
1:00 p.m. - 3:00 p.m.
Venue:
IFC Auditorium, 8 Finance Street, Central, Hong Kong
Dress code:
Formal
Fee:
Free
Quota:
40 (students who joined UBS Insight before is not eligible)
Topics:
The workshop will cover the folowing topics:
- CV writing and effective Interviewing skills
- How to succeed at assessment centre
Deadline for application: October 27, 2012 11:59 p.m.