S4 2012
Workshop Series - Men's Professional Grooming & Image Workshop with UNO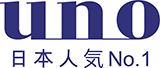 This workshop is co-organized by Hong Kong Federation of Business Students (HKFBS) and UNO. It offers you an opportunity to learn the skills of image-building required in different business formal occasions.
"UNO" is a Italian word which means "unique" and "special". UNO is men's skincare brand introduced in 1992 by Shiseido and is formulated to suit all skin types for men. It emphasizes solving all men's skincare problem by following simple two-step process as a daily skincare routine. It is now one the most popular men's skincare & hair styling mass brands in Japan.
For more information, please visit: http://www.uno.com.tw/
Details of the workshop are as follows:
Date:
November 3, 2012 (Saturday)
Time:
14:00 - 15:00 (Session1)
15:30 - 16:30 (Session2)
Venue:
Shiseido Beauty Center, Causeway Bay
Fee:
FREE
Quota:
20 per session (Men Only)
Content:
- Skincare
- Concealer tips
- Brow trimming tips
- Hair styling
- Product trial
- Sampling
There will be two identical sessions of this workshop. Please apply for ONE of the sessions only.