S4 2011
Executive Roundtable for Elites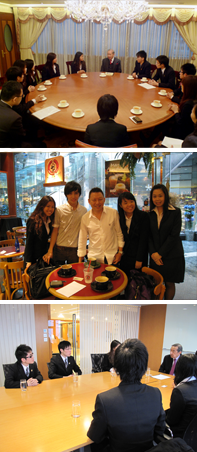 Executive Roundtable for Elites provides a chance for students to discuss business issues that they are interested in with prominent business leaders. It serves as a platform for the sharing of business knowledge and experience, and allows students to have a personal interaction with business leaders.
September 2011
Ms Regina Ip Lau Suk Yee, GBS, JP
Chairperson of the Savantas Policy Institute
Legislative Council Member
Mr Simon Galpin
Director-General, Invest Hong Kong
The Government of the Hong Kong Special Administrative Region
Mrs Rose Tong
Managing Director
Human Resources
UBS AG
October 2011
Mr Bernard Chan, GBS, JP
President
Asia Financial Group
Mr Paul Tang
Chief Economist
The Bank of East Asia
November 2011
Ms Janis Tam
Director
Swire Resources Ltd.