S4 2011
Workshop Series - Professional Grooming & Image Workshop with Chanel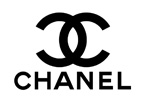 This workshop is co-organized by Hong Kong Federation of Business Students (HKFBS) and Chanel. It offers you an opportunity to learn the skills of make-up and image-building required in different business formal occasions.
There will be two identical sessions of this workshop on 20 and October 21, 2011. Please apply for one of the sessions only.
Details of the workshops are as follows:
Date:
October 20, 2011 (Session 1)
October 21, 2011 (Session 2)
Time:
6:30 p.m. - 8:00 p.m.
Venue:
Chanel Training Centre at Central
Fee:
FREE
Quota:
20 per session
Content:
1) Understanding your skin profile through diagnosis
2) Skin care demonstration (without trial session)
3) Makeup demonstration (without trial session)
4) Tips on quick makeover
5) Q&A
Session 1: Session 2:
Deadline for application: October 9, 2011 11:59 p.m.