Featured Functions
University Consultation Day 2021 aims at advocating business education to the current F.4 to F.6 students
The Commencement of Session 2021-2022
Executive Forum for Elites invites prestigious executives and industry leaders to share their invaluable views.
Ideas are the beginning points of all fortunes. Join us to inspire and be inspired!
Seize this chance and be inspired!
September 13, 2011

The Firm Visit to Bloomberg L.P. is now open for application.
September 9, 2011

HKFBS and EntreNet is proud to present the Investment Bank Interview Workshop to equip you with interview skills specific to investment bank interviews.
September 6, 2011

Hong Kong Federation of Business Students (HKFBS) is looking for a group of talented business students to represent all the business students among the 9 universities in Hong Kong. HKFBS is the sole organization serving the widest spectrum of business students in Hong Kong. Being an Executive Committee member of HKFBS, you will have the chance to serve more than 10,000 members and voice out your opinion on behalf of your university.
August 31, 2011

The Stepping Stone to Success Scheme 2011 - Executive Roundtable for Elites is now open for application.
Executive Roundtable for Elites allows students to have chances to meet and interact with different well-known business leaders in small groups. Through this programme, we aim to provide a direct platform for business students to learn and exchange ideas with the suggested themes.
August 21, 2011

Wine Tasting Workshop, co-organized by HKFBS and Crown Wine Cellars of Crown Worldwide Group, is now open for registration. Our Wine Tasting Workshop offers you an opportunity to learn how to appreciate wine and equips you with the knowledge of wine tasting in today's demanding business atmosphere.
July 30, 2011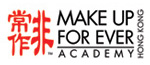 Professional Grooming & Image Workshop is co-organized by HKFBS and Make Up For Ever Academy and is now open for registration. The workshop offers you an opportunity to learn the skills of make-up and image-building required in different business formal occasions.
April 15, 2011

Zhejiang Economics and Culture Study Tour - Economic Development and Energy Utilization Conference is now open for registration.
March 29, 2011

The 27th Inauguration Ceremony was successfully held on 28th March, 2011. We would like to thank all participants of the Ceremony, including our Guest of Honour - Mr. Leung Chun Ying, Honourable Guest Speakers - Mr. Chow Kwong Fai and Mr. Wu Ting Yuk, Honourable Guests, Sponsors, past Executive Committee members and representatives from different business students societies for their wholehearted participation and generous contribution. Special thanks should also be given to our helpers for their dedicated support.